Want to learn how to get clients consistently?
Freelancing is not easy, you've been there…
Feast or famine cycles, referrals stopped coming in, the market took a downturn—help!
Let's take an active (as opposed to passive) approach to getting clients.
To grow your business you need paying clients that need the services you offer.
This is not a "hand out your business card" approach but a way to attract potential clients over the long term—strategically.
Whether you're freelancing full time or just starting out part time, let this guide help you.
In this guide you'll learn:
The mindset shift you need to make
Why having a niche matters
How to get clients with 9 tactics
The long-term goal with your lead generation tactics
Continue below to help you find new clients…
How many conversations have you opened?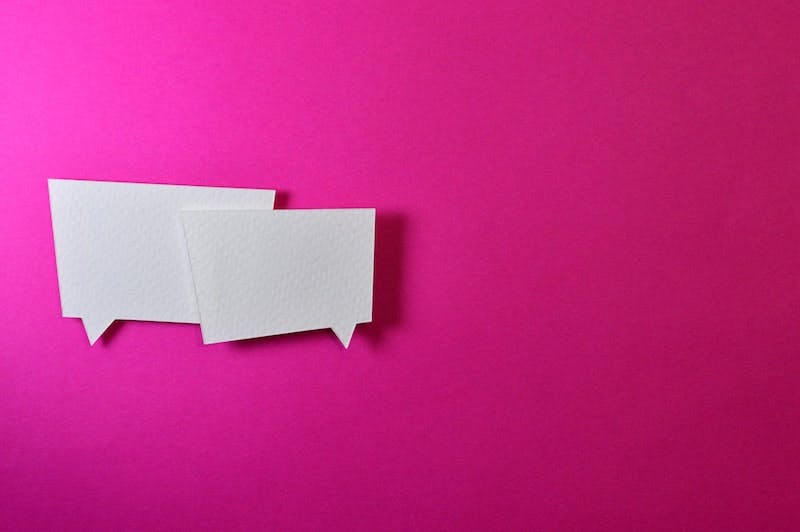 Service-based businesses require speaking with business owners. You won't make a sale online.
The reason being, building rapport with someone is a building block of doing business together. They have to like you. 
Liking is an influence principle in Robert Cialdini's book: Influence  . It involves creating "contact and cooperation", because we feel more positive towards those with whom we work closely.
What better way than to have a one-on-one human conversation? Whenever you're thinking of lead generation or getting clients—think conversations.
Your website, social media, and other marketing activities are there to capture attention, but the actual sale will happen during a conversation.
Make this your new mindset.
Big whale in a small pond
Opening conversations is one thing. Gaining the trust and support from those you speak to is another.
How do you establish trust and get their support? Become the go-to authority in your niche.
Rather than becoming a small fish in a large (competitive) pond, why not specialize your skill sets so you can more easily become the big whale in a small pond?
Here's a great video from expert Jonathan Stark on choosing a niche:
Narrow your horizontal focus
You've probably worked in your field for many years and have built skills in multiple areas of your discipline.
For writers, you may have experience writing long-form blog posts, writing landing page direct response copy.
For marketers, you may know how to leverage search engine optimization (SEO) and how to optimize Google ads.
Perhaps you're a developer and know HTML, CSS, as well as Ruby on Rails.
Pick one specific area of your discipline and master it by solely focusing on it.
Pick a vertical you care about
If you're a freelance writer, or developer, or even marketer—whatever you skill is. You can choose a specific vertical and focus on the nuances in that vertical.
For instance, you can become a freelance writer for the crypto (vertical) space. This industry has so much depth, that a generalist wouldn't be able to deeply cover the specifics.
This leads to clients in this space wanting a tried and true expert—and you can price yourself accordingly.
If you're a freelance marketer, perhaps you choose to focus exclusively on restaurants. Again, restaurants have very specific challenges that a generalist will not know about.
The riches are in the niches
The key for how to get clients is to truly understand the goals and pains your ideal customer is facing. 
Niching down allows you to get very specific and intimate with those goals and pains. Once you're able to understand the nuances, your would-be clients will know that you know exactly what solution they need.
A generalist will have a big challenge achieving this if they're serving crypto businesses, then jumping to restaurant owners, and juggling work with a yoga studio.
How to get clients with these 9 tactics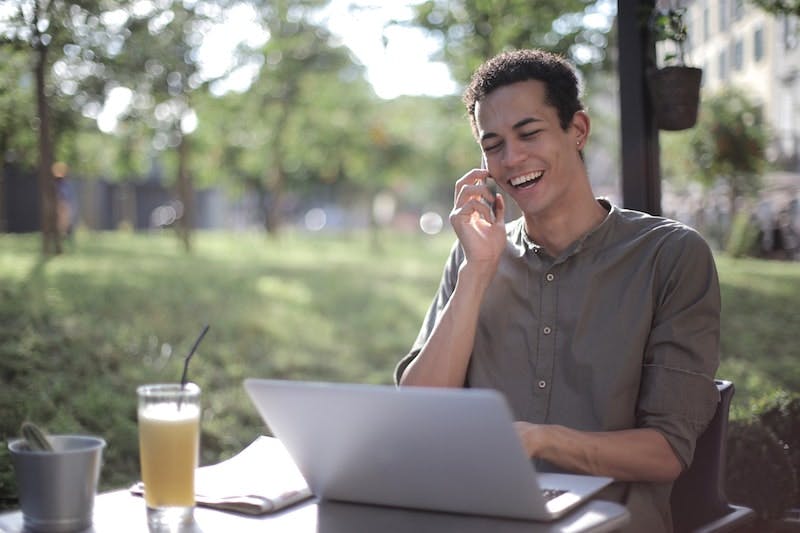 There are an endless amount of ways to attract your ideal clients.
You can rely on your existing network, leverage existing marketplaces, and deploy your own marketing activities.
Reach out to your network
Your immediate network provides you with a treasure trove of leads that can turn into paying clients.
1. Friends and family
The easiest way to get clients in the very beginning of your freelance career is to ask your friends and family for a referral. 
A lead from them automatically comes with built-in trust that you won't get anywhere else immediately. That means you won't have to try too hard to sell because they've already come to your door prequalified.
2. Referrals
Referrals from past workplace contacts (including your former employers, co-workers, and clients) are another alternative to friends and family. 
At this point your expertise is proven and a good word from them can open up great opportunities.
3. LinkedIn connections
LinkedIn is like a large networking event. 
Join groups, add new connections, use the search function to target specific people. If possible, invest in Sales Navigator to get more advanced search features. 
So keep your LinkedIn profile up to date as your connections and leads will be reviewing your page—treat it like a landing page.
4. Associations and memberships
It's a good idea to map out your industry's landscape. Where is everyone hanging out? Where do they connect with each other?
Depending on what industry you're targeting, and in most cases you should niche down, there are a number of associations or memberships available to join that will connect with you hundreds of small businesses to larger corporations interested in networking.
Apply on marketplaces
Marketplaces are a great way to build case studies and increase your authority in your industry.
5. Gig marketplaces
Applying for gigs on UpWork, Fiverr, Twine, and other such marketplaces are a great way to get started and later supplement your income once you have ongoing marketing in place for lead generation.
These are great for a web designer, marketer, writer, and other niche services.
6. Job boards
Like gig marketplaces, job boards now offer many freelance, remote, and other part-time work. 
Indeed, LinkedIn jobs, AngelList, RemoteOK, and others are a great resource for these types of jobs.
Invest in marketing activities
Marketing is a necessary investment for any business owner. Sure you can rely on referrals and marketplaces but you have no control over them and they can eventually dry up. 
This is why feast or famine is such a prevalent worry for service professionals. So take control of your marketing and attract your target audience consistently.
7. Ads
Digital advertising is a powerful marketing channel to get leads and start conversations. When you want to learn how to get clients, this is one of the quickest ways. 
From Facebook ads, Google, LinkedIn or any other social media platform; they all offer a paid ad model. 
Of course, how you target your customers, present your message, and make them an irresistible offer is up to you.
8. Content
Content comes in many forms—social media, email marketing, guest posts, search engine optimization on your own blog posts, etc. 
It can also mean speaking at events and sharing your expertise, even hosting webinars for organizations that attract your ideal customer. 
Whatever modality you choose, the tactic is the same, share your expertise and it will attract the right people.
9. Partnerships
Remember the key to how to get clients is to open up conversations. 
This is why reaching out cold to those who serve your market can be a win-win opportunity. 
Perhaps partnering up with agencies, other freelancers, or service professionals will create a steady stream of work. If all else fails, keep them in mind for some mutually beneficial referrals.
The role of personal branding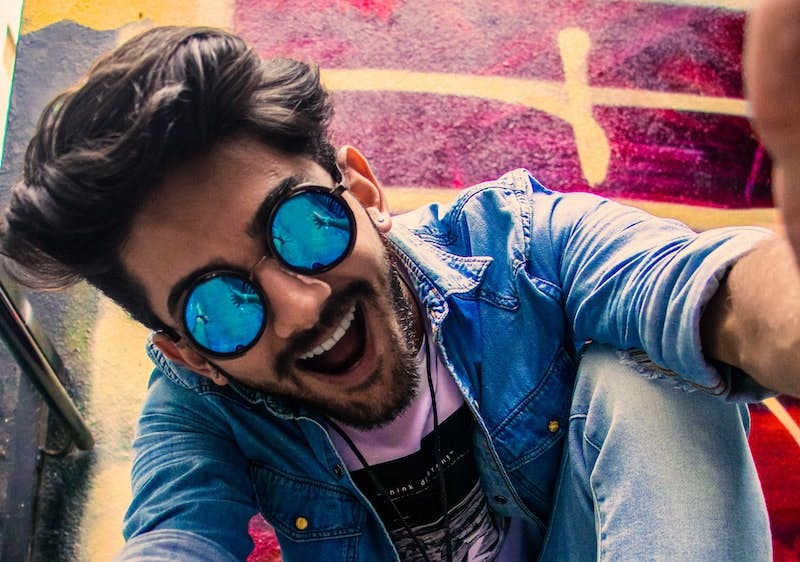 Sure you can ask for referrals, scour job marketplaces, and run ads on Facebook…
Will that stop the dreaded feast or famine cycles? Will it prevent market volatility? Most often than not, no.
A personal brand will help you attract the right customers, establish trust, and stand out in front of other freelancers.
This is where you work on building a brand as insurance. A strong brand will withstand unpredictability in the market.
You can start by creating a website and having your email reflect your domain name. Next start sharing your expertise and create intellectual property.
Lastly, create case studies on your previous work to build trust and confidence with prospective customers.
Creating a strong personal brand for your freelance business positions you as an expert in your field and creates a constant stream of attention, traffic, and leads.
Tl;Dr - Too long, didn't read
So the big question as a freelancer is how to get clients.
The purpose of lead generation is to open up conversations with qualified prospective customers. To do so you'll need to engage is to focus on tactics that do just that:
Reach out to your network: family, friends, past employers, clients, and colleagues
Apply on marketplaces: use job boards like Indeed and gig marketplaces like UpWork
Invest in marketing activities: leverage advertising, content marketing, or partnerships
However, while you're engaging in these activities, remember that your long-term goal is to build a strong personal brand so that attracting clients becomes easier and more automated over time.
This is because the awareness you build over time will establish trust and by the time a conversation takes place, it's YOU qualifying them, rather than them qualifying you.