What comes to mind when you think of branding?
Most of us think of big names, like Coca-Cola, Hersey, or Amazon.
Those brands are identifiable by even just a small part of their logo (think the arrow from Amazon!)
As a freelancer, you might think you don't need to worry about branding.
You'd be wrong.
When done well, personal branding can help attract your ideal clients, make your work stand out, and make marketing your business easier than ever.
It also makes you look more professional. #winning
So, where do you start? First, we'll cover the basics of personal branding for freelancers, then I'll walk you through creating your own personal brand.
Looking for a straightforward freelance business tool so you can focus on client work instead of paperwork? Sign up for a free trial of Clarrow — we'll help you send invoices, build contracts, and track expenses.
What is Personal Branding for Freelancers? 
Personal branding is a combination of your unique personality, skills, experiences, and type of work you do. At a fundamental level, it is who you are as a business. At a deeper level, it is a physical manifestation of how you work, your personality, and even your tone. 
Neil Patel is one of the best examples of personal branding. A quick look at his website will tell you just about everything you need to know about who he is, what he does, and his personality. 
The straightforward tone, no-nonsense calls to action, and even the color orange carry over from his website to his webinars and even his social media profiles:
Why It's Important to Build a Strong Personal Brand as a Freelancer 
One of the biggest challenges most freelancers face is finding more clients — which is tough when there are a billion freelancers around the world. Personal branding can help you build a more successful freelance business. Here's how. 
Attract the Right Customers 
At some point in your freelance career, you will realize you do better work with a certain type of customer. Maybe you prefer designing logos for women-owned businesses or are better at writing content for B2B clients. 
Whoever your ideal client is, your branding will help you connect and attract the right customers. And, it will also help customers who aren't the right fit realize that before they contact you! 
Establish Trust 
You wouldn't buy something online without reading the reviews, would you? The internet has given us more choices than ever, but it's also made it easier for scammers and spammers to find their next target. 
Personal branding helps build trust by showing clients you are a real person with real work experience and a real personality. This can make it easier to raise your rates 🙌 and build new client relationships. 
Stand Out in a Sea of Other Freelancers 
Freelance business is booming. By 2030, freelancers could represent as much as 80% of the workforce. That's a lot of competition! 
Building a personal brand can help you stand out. Maybe you are a quirky designer who loves nachos or a serious law student who has the chops to write detailed legal blog posts. Whatever personal brand you build will help you stand out and give clients another reason to choose you over other freelancers. 
How to Build a Personal Brand as a Freelancer 
Now you know what a personal brand is and why it matters. Now let's talk about how to build a strong personal brand that will help you attract potential clients. 
Step 1: Define Your Ideal Customer 
Before you create your brand, think about who your ideal client is. What size business are they in, who do they work with, and what problems do they face? Understanding who your ideal clients are is the first step to defining your brand. 
Create an ideal client profile that includes: 
Industry 
Size of their business 
Problems they face 
What types of solutions they need 
What clients/customers they work with 
Their position (HR manager, content director, etc.) 
Step 2: Define Your Personal Brand 
Who are you as a brand? Are you creative, a problem solver, easy to talk to? Defining your personal brand is about deciding how you want to present yourself to the world--and potential clients. 
Here's how to get started: 
Create a personal branding statement: Your personal branding statement will guide every other step in this process, so make sure to get this right. Choose three words that describe your personality or your brand. Don't worry, this isn't something you'll publish (yet), it's just a phrase that will help you define your personal brand. 
Then, create a sentence that outlines what you do, who you do it for, and what the result is.
Here's a personal branding statement example for a tech writer: 
"I help tech businesses produce content that helps attract customers and fuel long-term growth." 
A business coach for women might use: 
"I help empower women to find the right career and negotiate for the compensation they deserve." 
If needed, you can add one or two more sentences that include the three words you came up with earlier.  
Outline a brand voice: How you speak is a key component of personal branding. The tone you use should match your personality, what you do, and the relationship you have with clients. For example, a corporate business coach will likely have a more professional brand voice than a freelance comic artist. 
Choose three terms that outline your voice, for example: 
Informative 
Casual 
Quirky
This guide from Content Marketing Institute provides more tips on creating a brand voice. 
Select colors that match your branding: You don't have to have personal branding colors, but it can make your brand stand out and have a consistent look. When choosing colors, make sure to pay attention to color psychology.
For example, green is usually associated with growth, while blue indicates trust and security.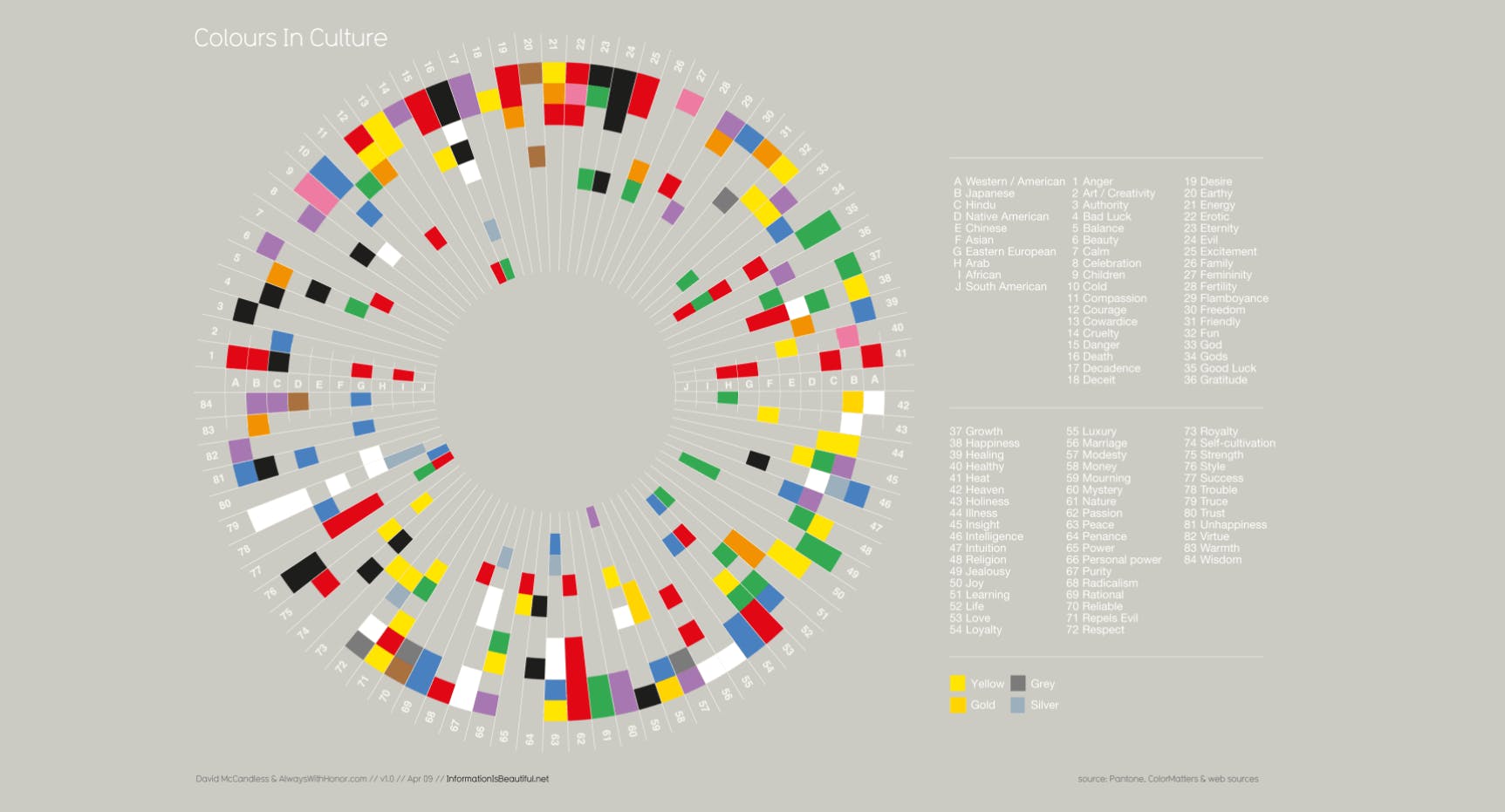 Step 3: Update Your Online Presence 
Now you have an idea of how you want to present yourself to potential clients; it's time to update your online presence to match your new personal brand. 
If you have a strong presence already, this may take a while. To avoid getting overwhelmed, make a list and try to tackle a few projects a week. 
Here's a personal branding checklist to get you started: 
Logo: Redesign your logo using your new colors and voice with your target audience in mind. If you are on a budget, consider a logo maker tool like Tailor Brands. 
Website: Add your new logo, update your copy to match your new brand voice, and choose images that make sense for your branding.  
Email Marketing: Write emails using your brand voice and add your logo and brand colors to your campaigns.   
Social Media Profiles: Update bios with your new brand voice, then update cover images and photos that include your new brand colors. 
Invoicing and Contracts: Add your new logo and brand color to your invoices and contracts. Most freelancer business platforms allow you to add branding. 
Update Physical Collateral: Order new business cards, brochures, booklets, or any business swag that is inline with your new personal branding. 
Step 4: Integrate Your Brand into Your Marketing Plan 
Your personal branding is not just about updating your Twitter cover photo and adding a new logo to your freelancer contracts (though those are important, too!) To be effective, your personal branding needs to be consistent.
That means building your personal branding into your future marketing plans. For example, your next blog post should use your new brand voice. (Pro tip: Grammarly lets you set "Goals" so you can define your voice and it'll help you stick to it.)
Make sure to include your branding in other areas of your marketing plan, such as:
Paid ads (if you run them) 
Lead magnets 
Blog posts on your own site and guest posts 
LinkedIn posts (especially if you do social selling)
Your email signature
Here's the thing — creating and maintaining a consistent personal brand can actually make it easier to market your business as potential clients begin to recognize you. So while this might seem like overkill, it's actually incredibly helpful for long-term growth. 
Grow Your Freelance Business Faster With Clarrow 
Successful personal branding for freelancers don't happen overnight. 
With Clarrow's all-in-one freelance business tool, you can easily create and send professional proposals, contracts, and invoices. We'll even automate your expense tracking so you can focus on what you do best — taking care of your clients.